$100.00
Aromatherapy is the process of infusing essential botanical oils into the air to promote relaxation and achieve other therapeutic effects. Aromatherapy can usually be added to massage and bodywork services to enrich and complete your experience.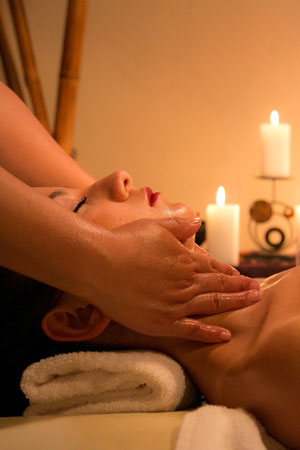 1 Hour $100.00
90 Min. $150.00
2 Hour $200.00

Add Hot Stones to your massage.

1 Hour $125.00
90 Min. $175.00
2 Hour $225.00
Massage relives the body of stress and anxiety that cause sickness and disease, encouraging good blood circulation. Blood carries the oxygen and nutrients through our body which is vitally important for our Wellness, Longevity and Beauty
1 Hour $100.00
90 Min $150.00
2 Hour $200.00
Add Hot Stones to your massage.
1 Hour $125.00
90 Min $175.00
2 Hour $225.00
Swedish salon massage is a traditional massage modality which employs effleurage (stroking) and percussion techniques. This is the classic massage style that has proven effective for years in providing stress relief, pain reduction, and increased mobility for trouble spots. Be sure to mention if you are suffering from any injuries or skin conditions before scheduling this service.
1Hour $100.00
90 Min $ 150.00
2 Hour $ 200.00
Add Hot Stones to your massage.
1 Hour $125.00
90 Min $175.00
2 Hour $225.00
Deep tissue massage services employ greater pressure and work along specific muscular zones to relieve deep knots and tension that has built up in your body. This form of massage can also facilitate the release of lactic acid in your muscles to detoxify and improve circulation. Deep tissue massage is recommended for individuals who have received massage therapies previously and desire a deeper and more intense massage.
$100.00
This specialized massage service is provided to help mothers-to-be with the aches and pains that accompany pregnancy. Sore feet, stress, back pain, and other symptoms can be positively influenced through massage. Our trained therapists have the knowledge and equipment required to provide a safe and effective massage for expecting women.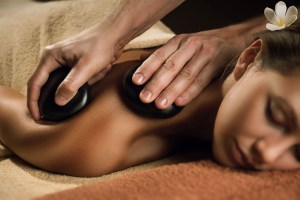 1 Hour $125.00
90 Min $175.00
2 Hour $225.00
Hot stone massage services employ smooth, tumbled stones which are heated and applied to key points on your body to achieve maximum therapeutic effectiveness for your massage service. Experience the healing power of heat combined with a fabulous, rejuvenating massage experience.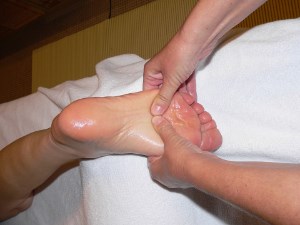 1 Hour $100.00
Reflexology is a form of massage and acupressure which employs your body's hidden meridians and pressure points to direct healing energies and promote healthy organ functioning.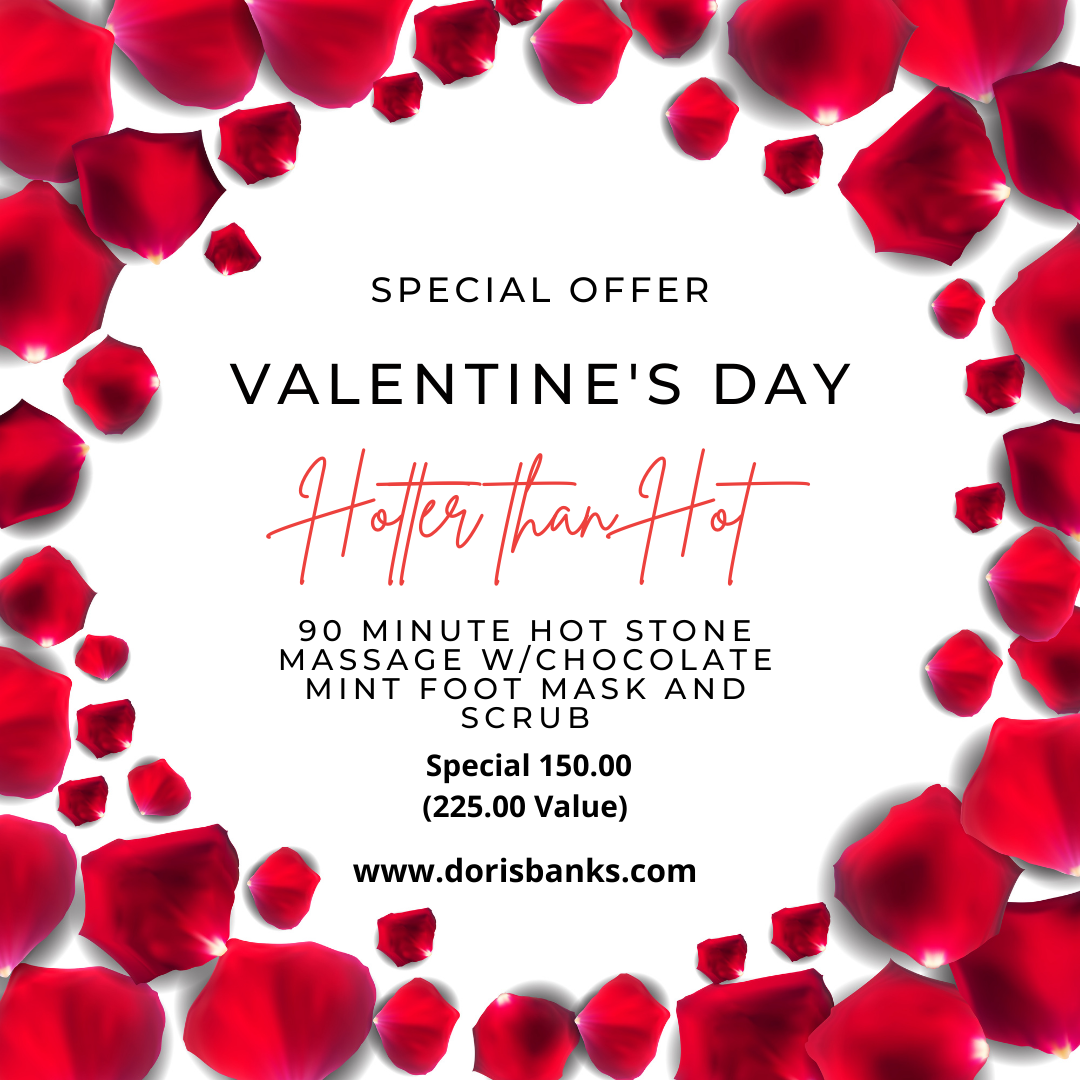 Hotter Than Hot Valentine's Day Special!!
$150.00
90 Minute Hot Stone Massage w/ Chocolate Mint Foot Mask and Scrub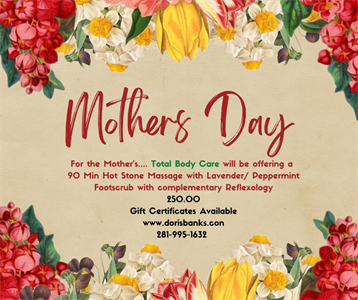 $250.00
Prepare for a 2 hour pampering experience....you will receive a 90min Hot Stone Massage with Lavender / peppermint Foot Scrub along with complementary reflexology!
250.00 (350.00 Value)
Return to Top
Service Policy
24 Hour cancellation is required or you credit card will be charged for the service or services.